Welcome to the National Council for Agricultural Education
The National Council for Agricultural Education (The Council) strives to stimulate positive growth in agricultural education. The Council provides leadership for stakeholders in agriculture, food, fiber and natural resources systems education. It strives to surface issues important to agricultural education and stimulate actions to support those issues. The Council serves as a common meeting ground for agricultural education and represents organizations and entities representing students, teachers, teacher educators, state leaders, alumni, industry, and government.
Important Links
The Council Connection is a monthly e-newsletter featuring updates from the National Council for Agricultural Education.
Sign up to receive The Council Connection.
National AFNR
The National AFNR Career Cluster Content Standards provide state Ag Ed leaders and teachers with a guide for what students should achieve through the study of agriculture.
Learn More>>
National Quality Program Standards
The National Quality Program Standards are designed to conduct an evaluation of the local Ag Ed program and develop clear goals for program improvement.
Learn More>>
Perkins V Highlights About Work-Based Learning: What You Need to Know
Learn how the SAE for All program aligns with work-based learning expectations in Perkins V. Leverage federal funding from Perkins V to support SAE for All in your state.
Teacher and Student SAE Career Kit Released
"The NAA and NCAE announce the release of the first SAE Career Kit aligned to a specific industry career. The Auctioneer SAE Career Kit provides a step by step guide for students to explore careers in the auction industry and develop their interest into a full immersion SAE.  The kit is designed in the same format as the SAE for All Independent Learning Guides but is specific to Auction Careers.  Click here to access the student and teacher SAE Career Kit guides sponsored by and developed for the National Auctioneers Association.  This is the first of hopefully more industry-specific SAE Career Kits developed to guide students into careers in high demand fields."
CASE
CASE Institute is a professional development workshop to provide teachers training for the instruction related to a specific CASE course.
Learn More>>
National Teach Ag Day
National Teach Ag Day celebrates school-based agricultural education and encourages Ag Ed advocates to share the great career opportunities in Ag Ed with others.
Learn More>>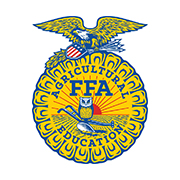 FFA.org Resources
FFA Learn provides a single source for online delivery of new and exciting electronic instructional materials, tools and resources.
Learn More>>