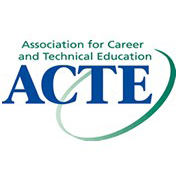 Agricultural Education Division of the Association for Career and Technical Education
The Association for Career and Technical Education is the largest national education association dedicated to the advancement of education that prepares youth and adults for careers. Its mission is to provide educational leadership in developing a competitive workforce.
Visit Website: http://www.acteonline.org/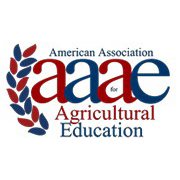 American Association for Agricultural Education
The American Association for Agricultural Education is dedicated to studying, applying, and promoting the teaching and learning processes in agriculture. Goals include: Serve as an advocate for improvement of teaching and learning in agriculture. Provide a forum to address issues in agricultural education. Provide an approach to identifying, prioritizing, and organizing research in teaching and learning. Provide opportunities for individual and organizational growth, development, and renewal. Provide opportunities to communicate the results of research and other scholarly activities. Provide opportunities for collaboration within and outside of agricultural education. Provide for recruiting, inducting, and mentoring people into the profession. Active membership is open to individuals engaged in agricultural education at U.S. colleges and universities.
Visit Website: http://aaaeonline.org/
Historically Black Colleges and Universities
Historically Black Colleges and Universities (HBCUs) are institutions of higher education in the United States established before the Civil Rights Act of 1964 with the intention of primarily serving the African American community.  Today HBCUs continue to serve the African American community though most institutions now have more ethnically diverse populations than in past generations. HBCUs tend to be located in the Southern United States, with a few located in the mid-Atlantic region and in Ohio.
MANRRS
MANRRS is a national society that welcomes membership of people of all racial and ethnic group participation in agricultural and related science careers. MANRRS members are encouraged to be full participants in other professional societies for their basic disciplinary and career interests. However, MANRRS attempts to provide networks to support professional development of minorities. It is a springboard for their entry into and advancement in careers where they otherwise could be lost in the sheer number and established connections of mainstream participants. For student members, MANRRS provides role models and networking opportunities.
Visit Website: https://www.manrrs.org/
National Association of Agricultural Educators
NAAE is … "Professionals providing agricultural education for the global community through visionary leadership, advocacy and service." The NAAE is a federation of 50 state agricultural educators associations. The governing body of the organization consists of a board of directors with a president, president elect, and six regional vice presidents. Today, more than 7,600 agricultural educators are members of the NAAE.
Visit Website: http://www.naae.org/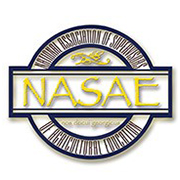 National Association of Supervisors of Agricultural Education
NASAE strives to provide for a better understanding of career education in agriculture and to foster fellowship and understanding among members and to serve as a medium of exchange of ideas, philosophy and professional materials.
Visit Website: https://www.ffa.org/thecouncil/nasae/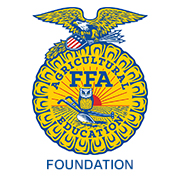 National FFA Foundation
FFA Foundation support through corporate, nonprofit, government and individual sponsors comes from every facet of the agricultural industry. Over 1,300 corporate sponsors provide support to FFA members at the local chapter level through leadership awards, chapter and individual incentive programs, career development events, achievement awards, special motivational videos, FFA degree programs and scholarships. Over $8 million is raised annually to support FFA programs with less than 12 percent of contributions spent on fundraising.
Visit Website: https://www.ffa.org/support/foundation/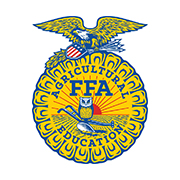 National FFA Organization
FFA makes a positive difference in the lives of students by developing their potential for premier leadership, personal growth and career success through agricultural education. The 461,012 members and 7,308 chapters in FFA represent all 50 states, as well as Puerto Rico and the Virgin Islands. FFA is a diverse organization, operating in rural, urban and suburban schools. Students aged 12-21 enrolled in agricultural education programs are eligible for membership.
Visit Website: http://www.ffa.org/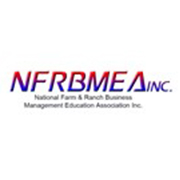 National Farm and Ranch Business Management Education Association
The mission of the National Farm and Ranch Business Management Education Association is to promote and support farm and ranch management education. We accomplish our mission by providing in-service education to our members and by communicating and cooperating with others. NFRBMEA, Inc. brings the best ideas and techniques in farm and ranch business management education to its members.
Visit Website: http://www.nfrbmea.org/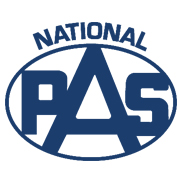 National Postsecondary Agricultural Student Organization
The National Postsecondary Agricultural Student Organization [PAS] is an organization associated with agriculture/agribusiness and natural resources offerings in approved postsecondary institutions offering associate degrees or vocational diplomas and /or certificates.PAS is one of the ten Career and Technical Student Organizations [CTSO's] that have been approved by the U. S. Department of Education as an integral part of vocational education instructional programs.The membership now totals some 1,115 members from 56 chapters located in 18 states. It is available to students in agriculture/ agribusiness/ natural resources postsecondary programs in approximately 550 institutions in all 50 states.
Visit Website: http://www.nationalpas.org/